BoxDrop Logan, UT
Full Mattress Inventory
The Full Size Mattress is perfect for people who prefer more space in their bed or tend to move around a lot in their sleep. A full size bed is meant for one person, but can be used for couples if you enjoy snuggling up close together (as the Full Width leaves less room per person than a twin size)
The Full Size is a perfect upgrade from your childhood bed, without losing too much of your bedroom space.
Check out the Full Sizes mattresses we carry here at BoxDrop Logan, UT!
SAVE up to 70% Off Retail Pricing!
See what customers have to say about us!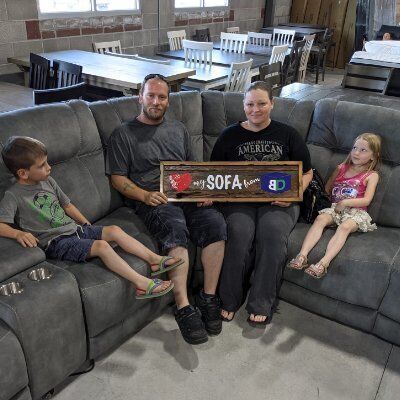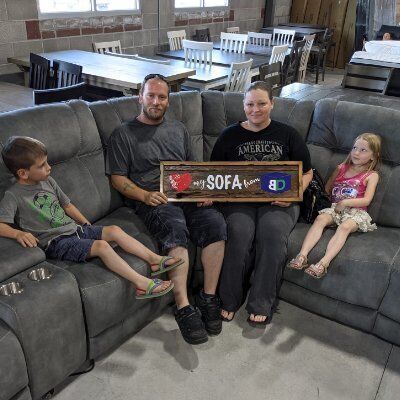 More on our Full Mattresses
All of our mattresses are first come first serve, so please give us a call or book an appointment today to come in, sleep sample our Full Mattresses and take one home today!

Full Mattress Size: Width-53.5 in. by Length-74.5 in.
A Full Mattress Size has the same length as a standard Twin, but provides an additional 15 inches of width! Although, if you add another sleeper to the Full Size, you will receive less width per person than a Twin who only sleeps 1. This is something to look into if your next mattress purchase is for you and a significant other.
BoxDrop Logan, UT carries various mattress brands for our customers to choose from, all severely discounted 40-70% to pass the savings onto you!
Check out a few of the brands we carry:
When it comes to Mattresses there are a variety to choose from, that can lead to many questions on finding the perfect fit. We're here to help answer all those questions you have to help make your mattress choice as easy as possible! Learn more below!
Delivery Services Available!
Help load your New Products on site
Unloading and carry to your desired room
Mattress & Furniture Setup
Delivery Services Guaranteed and 100% Satisfaction!
Saving up to 70% OFF retail pricing DOESN'T mean cheap products! Pick up your Mattress & Furniture, brand-spanking-new.
All products come with manufacturer warranties that won't keep you up at night. They provide peace of mind when browsing our mattress and furniture products.
To get your Perfect Mattress & Furniture, simply...
Contact us
Call, text or message us today. We'll talk what you're looking for and schedule a time for you to visit our clearance center
Pick one out
Explore the showroom and find the perfect mattress & furniture for you!
Get the Best Deal!
Always up to 70% Off and enjoy 90 Day/ no-credit financing deals.